Exporter of Talc Powder in India
October 20, 2018

Supplier of Mica Powder in India
October 24, 2018
Manufacturer of Pure White Talc Powder
Supplier of Talc Powder is one the softest mineral used in many industrial applications including pharmaceuticals, and cosmetics, paint, plastics, rubber and paper. The range of talc powder is available with very high whiteness, brightness and superior quality. Our offered talc powder products are known for its balanced composition, safe usage, and non-toxic nature. This can be also available at affordable costs.
Mesh sizes of Talc powder is 500 mesh, 700 mesh and 1000 mesh as per requirements. Talc powder is offered with 90% whiteness and purity. We are famous company known for our quality products. Our Customers appreciate our work and our product's quality. This has dull, pearly and greasy luster and Hardness: 1 mohs (Softest mineral, can easily be powdered).
Talc powder is the most popular and it has so many purposes. This is mostly used in numerous industries for producing different ranges of products such as textile, rubber, adhesives, paper, industry etc. Pratibha Refractory Minerals is the largest brand manufactures high grade talc powder in India and supplies the products to the whole world. We are famous talc manufacturers offer quality products with outstanding features.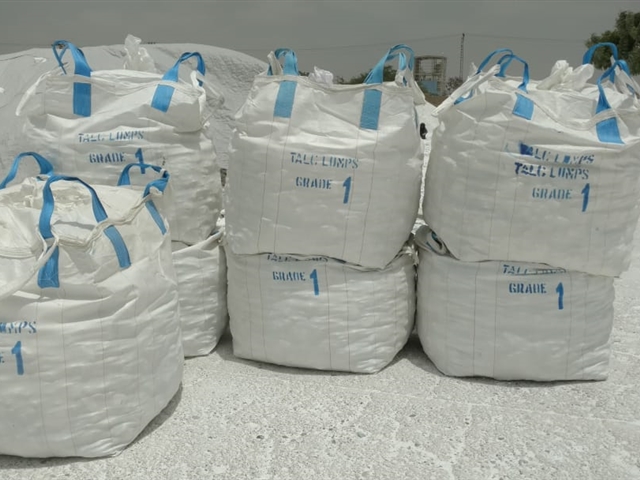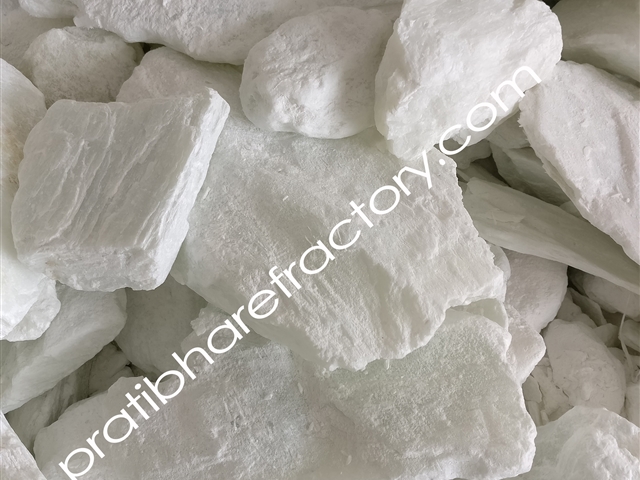 Our talc powder products are available with many specifications like density of 0.6 to 0.75, hardness, gravity and colors. The features are it is easy to use, long lasting, and highly effective. This is used to make sculpture, bowls, countertops and many more. The chemical formula is H2Mg3 (SiO3)4 – Talc Powder.
Features of Talc Powder
Slippery
Soft
Great Oil Absorption
Highly Durable
Waterproof
Antiseptic
Non-toxicity
High bonding strength
Quality Talc Powder for Industrial Uses
Pratibha Refractory Minerals has been one of the leading Supplier of Talc Powder in India. Our mines are located in India, which is the centre of the talc quarrying industry in India. We can offer a broad variety of talc powder. This is the most ordinary and distinctive mineral in itself. Talc structure appears like much smoother, shiny and gives thick silk sense when touched. Being Supplier of Talc Powder, we produce talc powder and check its purity and brightness before supplying it to the customers. The main uses are Paints & Coatings, Paper & Pulp, Food and Pharmaceutical, Feed and Animal Nutrition, Cosmetics & Personal Care, Plastics and Ceramics etc.

We are able to offer superior quality of Talc Powder at highly affordable prices to our most valued client. Our provided Talc Powder is used known for its balanced composition, Safe usage and Non-toxic nature. We have quality talc products that have many uses in diverse industries.We are one of India's best mining companies known as Supplier of Talc Powder for talc-based mineral products. Here we keep our position as industry leaders by ensuring flexibility, smarter services, and high productivity. The absolutely great features you can see in Pratibha Refractory Mineral's Talc Powder i.e. High Purity, Free from heavy metals and asbestos and high brightness and whiteness. We can serve various grades of talc powder for numerous applications in different industries like Ceramics, Paints, Polymers, Cosmetics, Soap & Detergents and many more. We can produce the accurate quality talc product by blending and right mix. So whenever you have requirement of talc powder, you can contact Supplier of Talc Powder.
Properties of Talc Powder-
Physical Properties -
• Colour - White • Oil Absorption - 48Ml/Loog • Specific Gravity - 2.77 • Bulk Density - 0.20G/Cc • Insoluble In Hcl - 98.0% • Loss On Ignition - 6.0% • Water Soluble - 0.2% • Ph Value - 9
Chemical Properties -
• MgO - 32% • Si02 - 60% • AI203 - 0.1% • CaO - 0.7% • FeO - 0.01%