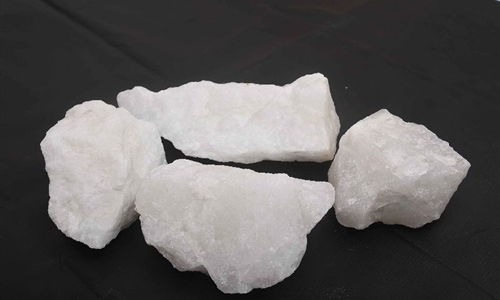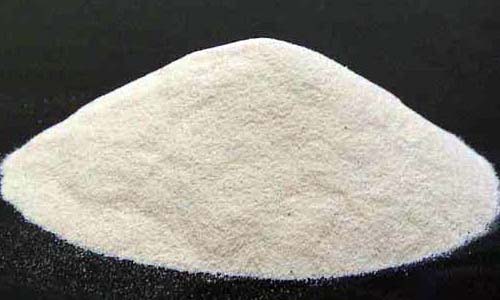 Quartz Silica / Silica Sand / Quartz Powder / Grit / Granules - Exporter
---
Our clients can avail from us quality approved Silica Quartz or Silica Sand. Our range is processed using high quality compounds under the strict surveillance of our experienced professionals. Besides, we make sure that the consignments are timely delivered at clients' destination using easy modes of transportation.
Features
---
• Effective
• Accurate composition
• Longer shelf life
Specifications
---
• Chemical Analysis of Silica Sand
• Sio2: 99.20% by Wet
• Al2o3: 00.18% by Wet
• Free Iron: 00.01% by Wet
• Fe2O3: 00.02% by Wet
• CaCO3: 00.25 by Wet
• CI: Absent
• Specific Gravity: 3.05gm/CC
Glass Industry :
Glassmaking requires silica sand products that are free from contaminants, clear in color, consistent in grain size, and low in iron. U.S. Silica maintains strict quality procedures and specifications to improve the performance of your glass products - and to enable production efficiencies and cost savings that boost your bottom line. Five glass silica grades (sub-angular and round grains) and two Aplite grades High-quality optical properties from low iron sand Meets requirements for the automotive, commercial and residential construction, and solar application markets.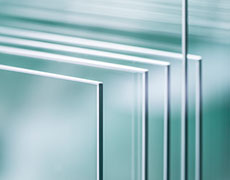 Artificial Marble Industry :
An artificial silica marble comprises a matrix and a line pattern portion. The line pattern portion comprises fine lines having a width of about 50 to about 500 μm and forms a web- or net-like pattern. The line pattern portion divides or partitions the artificial silica marble into a plurality of irregularly shaped pattern portions to form an amorphous pattern in the cross section of the artificial silica marble.
Quartz Granules is one of the most sedulously established minerals on the sphere. It is also one of the widely used minerals, can be found effortlessly in our regular existence. We are Supplier of Quartz Granules offering High quality quartz that is utilized in innumerable industries consisting semiconductor, solar, optical, and lighting industries. Features of quartz granules are requisite in producing some very giant mechanism tools that also consists cell phones we operate regularly. Quartz Granules are also exceedingly utilized in the producing of ceramic products. If you have any requirement of Quartz Granules, Pratibha Refractory Minerals is here to offer you quality products. With the support of our industrious staff and province proficiency, Pratibha Refractory Minerals is able to Supplier of Quartz Grit in India. This range of quartz grits is hugely acknowledged in the national and international market for its giant physical and chemical effects. The quartz grits, we offered are broadly utilized for the glass making and are available in market at affordable rates. These are quality tested by our experts on different kind of parameters by our highly skilled to supply highest customer satisfaction. We measure quartz grits in the terms of its Whiteness and Particle Mesh Size. Our complete Dolomite product range is conveyed in well-defined time frame. Quartz is one of the generous minerals found on the earth used in spacious array of applications such as glass production, hard stone carvings making and gems. The provided Quartz Sand is making used in various varieties of applications in the factories, glass, building, ceramics, and different other industries. Quartz sand is offered by Pratibha Refractory Minerals on the huge demands of our clients. We are the top leading Supplier of Quartz Sand in India. You can purchase quartz silica sand at market leading prices for your different industrial purposes. We are trusted Supplier of Quartz Sand recommend you to choose the best quality products. Pratibha Refractory Minerals offer Quality Silica Sand that is in broad regards in various trading sectors. Silica Sand/ Quartz Silica Sand is confirmed and forged to offer admissible results in artificial characteristic outcomes by Supplier of Silica Sand in India. We can offer Silica Sand at amazing affordable prices to the nearest regions, National and Inter-National companies occupied with the congregating of Glass manufacturing, foundries, tennis awning, crumbling media, and much more. We are very much participated as one of the fastest growing Supplier of Silica Sand in India. We use advanced and modern method into our manufacturing unit to produce quality products. We are distinguished Supplier of Quartz Lumps in India. Our produced Quartz is extensively used in glass productions such as heating system tubes; liquefy containers, Flat glass, Automotive Glass Vacant Glass, making float glass, fibril glass, direct repository glass and Borosil glass. We can construct quartz lumps for excessive purity glass owning exceptionally low levels of defiling metal oxides, and other overseas particles. Quartz lumps is also used in ceramic industry has numerous applications consists making fireproof ceramics, first-rated ceramics, glassware floor and tiles, hygienic ceramics, pottery and glazes. Our offered Quartz lumps are pulled out from mineral affluent quarries and make certain all quality strategies have been followed prior exporting our products to our customers. We are one of the prime Supplier of Quartz Powder in India. Our manufacturing unit has been set up within the country with ultra ordinary and advanced technology tools. We have Quartz available in a broad range of styles and pure white color. Supplier of Quartz Powder in India – Pratibha Refractory Minerals is a highly skilled team of faithful members who will be pleased to provide their proficiency with the big aim that you may achieve the complete finest results. We produce quartz powder according to the quality standards with mandatory guidelines. You can find different mesh sizes of Quartz Powder here according to your specific requirements. We are a Supplier of Quartz Granules and the products are available at reasonable prices at here. We feel great to offer you the top quality products. We excel in fulfilling your requirements of specific product as and when you need. We can offer complete array of Quartz Granules which are pre-owned for different applications. Our products are greatly hard wearing and obtainable in various designs. We provide easy maintenance which outcomes in improved demand of the product. Our mineral company is located in India and committed to offer quality the quality products at best costs. We feel proud to tell you that we are the topmost Supplier of Quartz Granules in all over the world. The main features of Supplier of Quartz Grit are Scratch resistance, exact cutting, high durability, chemical and physical attributes, and correct composition, Cost effective and highly effective. The industries such as Petroleum Industry, Glass Making, rubber, paint and putty uses quartz grits to produce their products. The sizes in quartz grits are available as per the requirements of buyers and the sizes comes from 0.045mm, 0.1-0.4mm, 0.3-0.7mm, 0.6-1.2mm, 1.2-2.5mm, 2.5-4.0mm, 3.0-5.0mm to Filler 45 micron. You can find here Glassy/ Transparent, Snow White, Milky White and Super Semi Quartz Grit's qualities. You can visit Pratibha Refractory Minerals - Supplier of Quartz Grit. The company is a leading producer and Supplier of Quartz Lumps in various grades and sizes. We provide high mass supplies on a systematic and compatible basis. Our deposits are in the well known and mineral substantial Glassy Quartz Lumps of India. Pratibha Refractory Minerals is proudly acknowledged as one of the fast growing suppliers of excellent quality Quartz Lumps. This Quartz Lumps used for numerous application areas such as foundry, abrasives, adhesives, sandpaper and sandblasting. Our extensive array of quartz is available in different sizes, shapes and designs. You can find finest quality of quartz lumps only at Supplier of Quartz Lumps in India. Our mining company is Supplier of Quartz Powder manufacturing and exporting Quartz powder in various grades for various Industrial uses. We are producing A Grade quartz powder with excellent brightness of 98% and whiteness of 96%. We provide our product with confirmation of its quality through the entire test on all parameters. We can also provide Grade B Quartz powder for various industries such as paint, cement, ceramic, coating Industry and many more. 200, 300, 325, 400 and 500 Mesh sizes of Grade A, 200, 300, 325, 400 and 500 mesh sizes of Grade B and 150, 200, 325 mesh sizes of Grade C are available at is here at Supplier of Quartz Powder. Pratibha Refractory Supplier of Quartz Sand is offering an expansive range of Quartz Sand according to our clients' requirements. In compliance with set industry standards, the offered sand is refined by grinding, crushing and washing the excellent grade quartz rocks at our well-manages unit of production. Our offered products can be availed by our precious clients at very affordable prices. We are the Supplier of Quartz Sand in India and provide this material to Foundry Industry, Construction Industry, Abrasive blasting Industry, Water purifier Industry, and for many other purposes. With Constituents Range percentage, SiO2 95-98, and Al2O3 0.62-2.8 quality, it can be available. The Ultra Grade of Silica Sand is offered only by our company named as Supplier of Silica Sand. This is highly used to produce flat glass for building and the main application of this silica sand is Filtration. With the Purity of 99%, SiO2 Content of 98%, and Al2O3 Content of 00.18%, we can provide this quality on the requirements of our clients. Silica Sand offered by our company is used in ceramics, filtration, specialist building applications, etc. Our company is a prominent Manufacturer and Supplier of Silica Sand from Rajasthan, India. Pratibha Refractory Minerals is one of the leading Supplier of Quartz Granules available in a variety of grades. We are involved in mining of quartz to make different grades. Quartz Granules has various applications and available at competitive prices. We are highly engaged into Quartz quarrying. We manufacture supremacy quality of silica quartz granules in large quantity with highly well-organized quartz mining process. Our mining company is widely famous in industry of quartz for its accurate chemical composition. We can offer Glassy Quartz Granules in different sizes as per needs. Our products are supplied to all over the world. We at Pratibha Refractory Minerals are one of the notable Supplier of Quartz Grit committed in manufacturing and exporting of a top-notch quality range of Natural Minerals. With the support up of our highly skilled professionals and years of experience, we are on a top rank to offer Quartz Grits. This array of quartz grits is highly granted in the Indian and International market for its excellent physical and chemical properties. Moreover, the offered quartz range is manufactured using one of the excellent raw materials at dependable merchants' premises. We are normally granted for our high Quality of Quartz Grits in India. Pratibha Refractory Minerals, Rajasthan, India becomes a prosperous manufacturer, exporter and Supplier of Quartz Lumps in Udaipur, Rajasthan, India. We are offering a superior quality array of Quartz Lumps. We graded lumps by quality. Further we recombine the quartz products according to specification, catch and marked. More importantly we check Quartz Lumps with these following parameters such as Chemical Testing, Sieve Testing, Shade Testing, and Reaction with other chemicals, User Safety and Packaging. The main features of Quartz Grits you can find like Purity, Accurate composition, precise pH value, and longer shelf life. There is large number of applications of Quartz Lumps.